Paintings
April Hannah's paintings explore the relationships between nature, science and Eastern thought through an open-ended systemic process of growth and evolution. Each painting begins with an underlying web created by randomly tracing the abstract contour of a template cut from an automatic drawing. As the energized space shifts between chaos and meditation, spatial relationships unfold through a free-associative method of defining, eliminating and redefining forms with thin and thick layers of color. The resulting composition is an organically produced combination of arabesque-like transparencies and solid, puzzle-like shapes in which gestures made through time are apparent on the painting's surface.
The system by which forms generate within Hannah's work is analogous to the self-organizing patterns of nature, such as the flow structure of a river delta as it meets the sea or the branching networks found within a tree and its leaves; as well as contemporary scientific areas of study, such as genetic structures and chaos theory. Eastern ideas of accessing the universal through emptiness inspire the simplistic means of her practice. Confining herself within the limits of scribbling, tracing and chance operations, Hannah strives to transcend the banal and create an unpredictable universe of meditative energy and childlike wonder.
Hannah received her MFA from the School of Visual Arts in 2001. In December of 2010, Hannah was awarded a residency at the Museum of Arts and Design (MAD Museum) in New York City, where she designed and produced functional, sculptural objects through March of 2011. In the summer of 2010, Hannah's work was included in the CMCA Biennial at the Center for Maine Contemporary Art in Rockport, Maine; as well as a solo exhibition at the Islesboro Historical Society of Islesboro, Maine. Other exhibition venues have included McNeill Art Group Tribeca Project Space, NYC; Arthouse at the Jones Center in Austin, Texas; SPACES Gallery in Cleveland, Ohio; and the Carlos Gallery of Sewanee: The University of the South in Sewanee, Tennessee.
"Hannah retains some of the strong gestures of Abstract Expressionism, tweaking them with an interesting contemporary approach." - Amy Bracken Sparks, The Plain Dealer
EBB AND FLOW
2010, acrylic and charcoal on canvas, 34 x 42 inches

UNTITLED
2008, acrylic and charcoal on canvas, 42 x 50 inches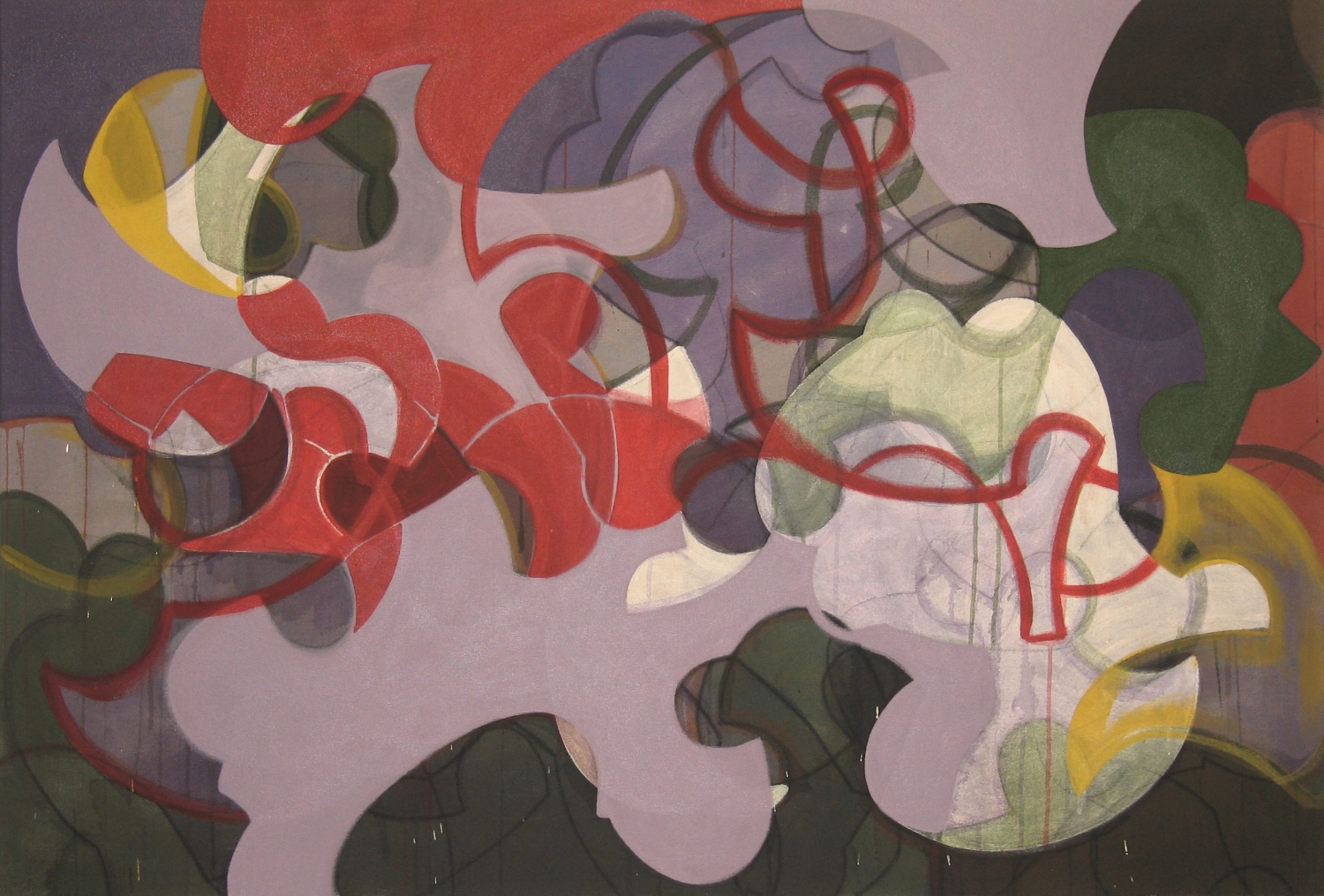 UNTITLED
2008, acrylic and charcoal on canvas, 34 x 50 inches

UNTITLED
2008, acrylic and charcoal on canvas, 60 x 78 inches

UNTITLED
2007, acrylic and charcoal on canvas, 60 x 74 inches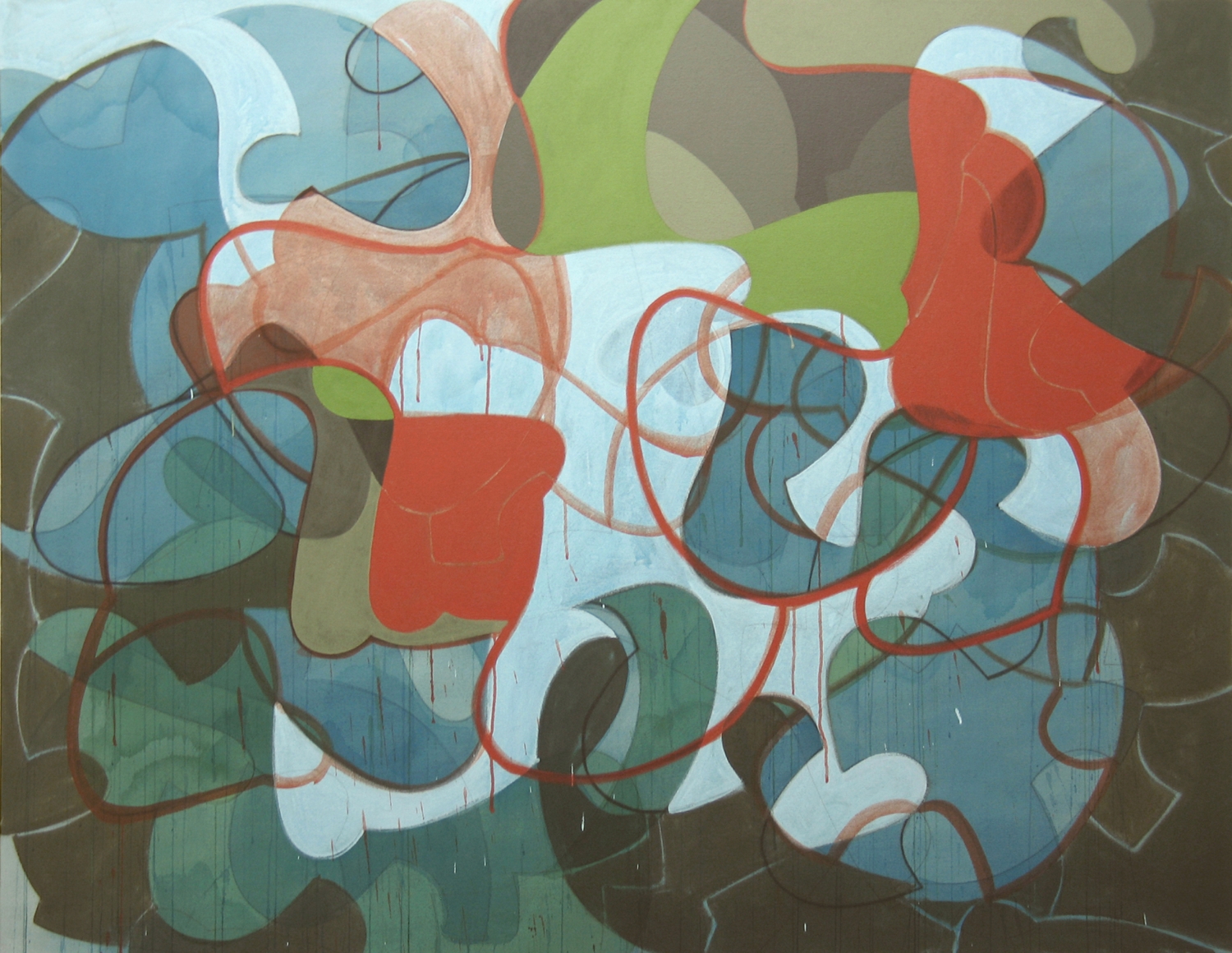 BENEATH THE SURFACE
2006, acrylic and charcoal on canvas, 50 x 64 inches

ORANGE COLORED SKY
2004, acrylic and charcoal on canvas, 64 x 54 inches

UNTITLED
2003, acrylic and charcoal on canvas, 64 x 54 inches

UNTITLED
2003, acrylic and charcoal on canvas, 64 x 54 inches

LIVING STRUCTURE OF UNPREDICTABLE INTELLIGENCE
2001, acrylic and charcoal on canvas, 83 x 75 inches

THE POSSIBILITY OF LIFE
2001, acrylic and charcoal on canvas, 75 x 75 inches