Sculptures
April Hannah examines the creative process across media and through multiple generations. Her drawings and paintings produce templates - or DNA blueprints - for her sculptures. Each totem originates from only one DNA blueprint, thereby creating a different "persona" for every individual totem. Hannah's Broad Cove Totems exist as three-dimensional objects, yet maintain the charcoal line of the initial drawing and the flat form of the painted color.
Hannah further expands her range into mechanically-generated forms through the use of industrial fabrication. Although beginning as a pencil drawing, each piece of her Totem Forest was replicated with a vector application and ultimately cut using CNC technology. The routered groove within each totem references the original drawing as well as the process of creation.
The system by which forms generate within Hannah's work is analogous to the self-organizing patterns of nature, such as the flow structure of a river delta as it meets the sea or the branching networks found within a tree and its leaves; as well as contemporary scientific areas of study, such as genetic structures and chaos theory. Eastern ideas of accessing the universal through emptiness inspire the simplistic means of her practice. Confining herself within the limits of scribbling, tracing and chance operations, Hannah strives to transcend the banal and create an unpredictable universe of meditative energy and childlike wonder.
Hannah received her MFA from the School of Visual Arts in 2001. In December of 2010, Hannah was awarded a residency at the Museum of Arts and Design (MAD Museum) in New York City, where she designed and produced functional, sculptural objects through March of 2011. In the summer of 2010, Hannah's work was included in the CMCA Biennial at the Center for Maine Contemporary Art in Rockport, Maine; as well as a solo exhibition at the Islesboro Historical Society of Islesboro, Maine. Other exhibition venues have included McNeill Art Group Tribeca Project Space, NYC; Arthouse at the Jones Center in Austin, Texas; SPACES Gallery in Cleveland, Ohio; and the Carlos Gallery of Sewanee: The University of the South in Sewanee, Tennessee.
BROAD COVE TOTEMS
2010, (installation view, Islesboro, Maine) charcoal and latex on plywood, dimensions variable

PRIMITIVE BLOCKS
2011, (installation view, MAD Museum, NYC) plywood, dimensions variable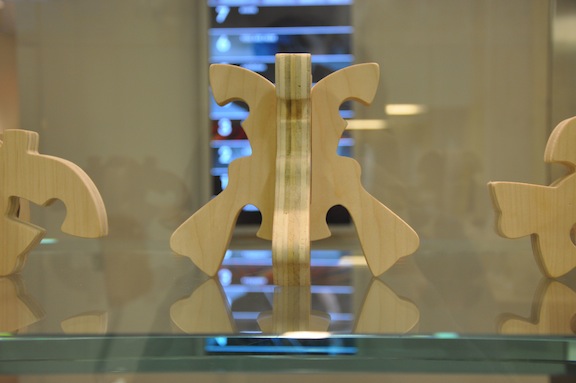 TOTEM FOREST
2007, (installation view, Free Form, Carlos Gallery at Sewanee: The University of the South) acrylic on MDF, dimensions variable
TOTEM FOREST STUDY 1
2007, graphite on paper, 38 x 50 inches
TOTEM FOREST STUDY 2
2007, graphite on paper, 38 x 50 inches

DUMBO studio installation of Untitled painting, which generated forms for Red Sculpture, Hannah Curves, Balsa Models and Model Drawings.
MODEL DRAWINGS
2003, charcoal on paper, each drawing 12 x 9 inches
 
BALSA MODELS
2003, balsa wood, dimensions variable
HANNAH CURVES
2003, 1/8 inch Plexiglass, dimensions variable
(Modeled after French curves, these became unique drawing tools for further form generation.)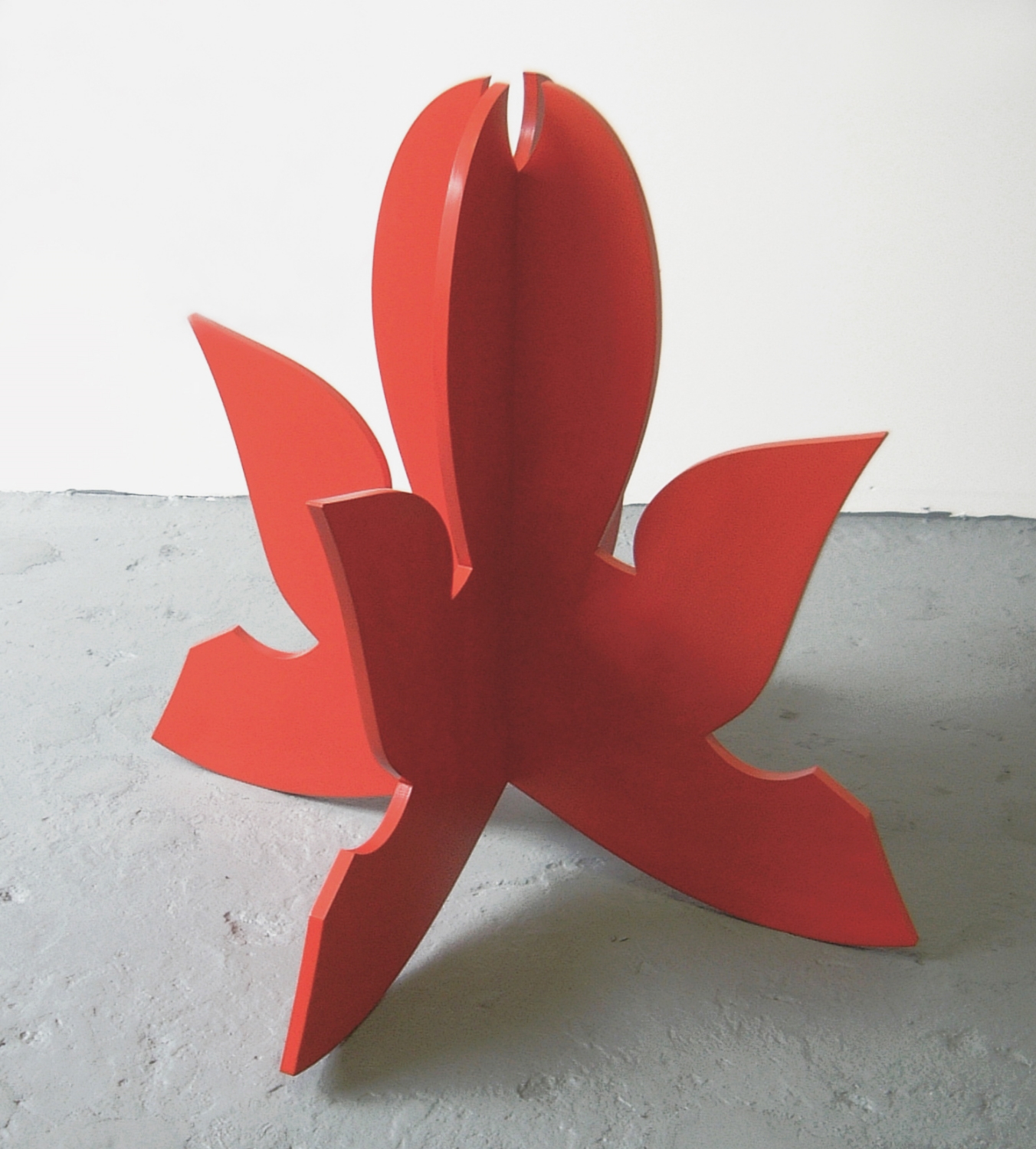 RED SCULPTURE
2003, latex on MDF, 42 x 46 x 46 inches